recrimination

re·crim·i·na·tion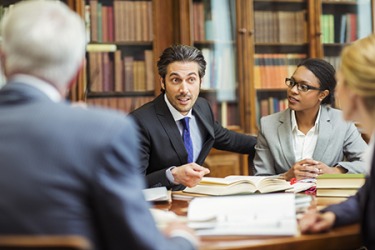 The lawyers in the case discuss the recrimination made by the opposing council's client.
noun
Recrimination is the mutual exchange of accusations.

When someone accuses you of being selfish and you accuse them of being greedy, this is an example of recrimination.
---
recrimination
noun
The act of recriminating.
A countercharge.
Law A defense in an action for divorce in which the party against whom the divorce is sought accuses the party seeking the divorce of equivalent misconduct, potentially depriving the party seeking the divorce of the right to maintain the action.
---
recrimination

---