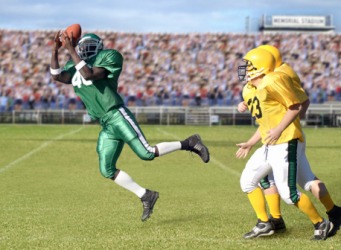 The wide receiver almost always catches the pass because he has a quick reaction time.
noun
Reaction time is the amount of time it takes to respond to a stimulus.

An example of reaction time is when a bug stings within 1 second of being approached.
---
reaction time
Psychol.
the lapse of time between stimulation and the beginning of the response
---
reaction time
noun
The interval of time between application of a stimulus and detection of a response.
---
reaction-time

---