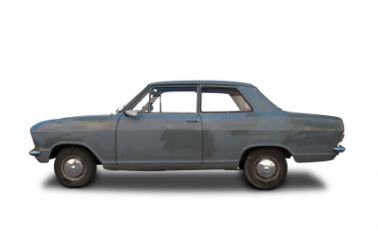 An old rattletrap.
noun
The definition of a rattletrap is something old and worn out.

An example of a rattletrap is a heavily used and damaged 20 year old car that is still being driven.
---
rattletrap
anything worn out, rickety, or rattling; esp., a dilapidated old automobile
---
rattletrap
noun
A rickety, worn-out vehicle.
---
rattletrap

Noun
(plural rattletraps)
A mechanical device, particularly an automobile, that is worn out, run down, or mechanically unreliable as indicated by noises it makes in operation.

Mom always worried about our safety in my friend's rattletrap. I told her not to worry, as it can't go fast enough to be dangerous.
---