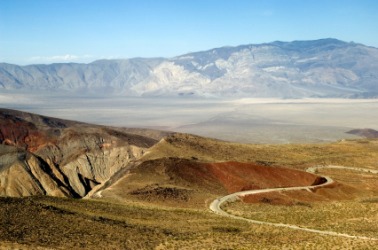 Death Valley is a rain shadow.
noun
The definition of a rain shadow is the dry area on one side of a mountain (the lee or downwind side) caused as winds lose their moisture travelling up a mountain.

An example of a rain shadow is Death Valley.
---
rain shadow
noun
An area having relatively little precipitation due to the effect of a barrier, such as a mountain range, that causes the prevailing winds to lose their moisture before reaching it.
---
rain-shadow

---