rabies

ra·bies
an acute, infectious viral disease of mammals, that attacks the central nervous system: it can be transmitted to people through the bite of an infected animal and is characterized by choking, convulsions, inability to swallow, etc.
Origin of rabies
L, madness from
rabere:
see rabid
---
rabies
noun
An acute, infectious, usually fatal viral disease of the central nervous system that is transmitted by the bite of infected animals and occurs in many mammals, including dogs, cats, raccoons, and bats.
Origin of rabies
Latin
rabiēs
rage
from
rabere
to rave
Related Forms:
---
rabies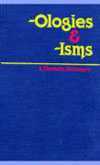 See also disease and illness.
hydrophobia
rabies in human beings. Also called
lyssa
.
lyssophobia
an abnormal fear of rabies. See also
hydrophobophobia
.
---
rabies

Origin
From Latin rabiÄ"s ("rage, madness, fury"), from rabiō ("I am angry, I am mad, I rave").
---