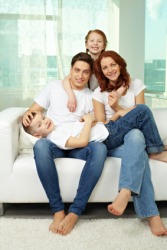 The number of people is this picture is quantifiable.
adjective
The definition of quantifiable is something that is capable of being measured or counted.

An example of quantifiable is the number of people in a room.
---
quantifiable

Adjective
(comparative more quantifiable, superlative most quantifiable)
Capable of being quantified.
Noun
(plural quantifiables)
Something that can be quantified; a measurable.
---