adjective
The definition of quantifiable is something that is capable of being measured or counted.

An example of quantifiable is the number of people in a room.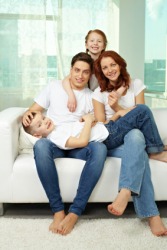 The number of people is this picture is quantifiable.
---
quantifiable
Adjective
(comparative more quantifiable, superlative most quantifiable)
Capable of being quantified.
Noun
(plural quantifiables)
Something that can be quantified; a measurable.
---
quantifiable
Variant of quantify
transitive verb
quantified, quantifying
to determine or express the quantity of; indicate the extent of; measure
to express in quantitative terms, or as a numerical equivalent

Logic

to make the quantity or extension of (a term or symbol) clear and explicit by the use of a quantifier, as all, none, or some
Origin of quantify
Medieval Latin
quantificare
; from Classical Latin
quantus,
how much (see quantity) +
facere,
to make,
do