pictograph

pic·to·graph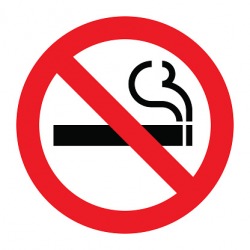 A no smoking pictograph.
noun
The definition of a pictograph is a symbol or image that represents an idea.

An example of a pictograph is the cigarette with a red circle and slash around it, meaning no smoking.
An example of a pictograph is the bird image used in hieroglyphics to represent a god.
---
pictograph
a picture or picturelike symbol representing an idea, as in primitive writing; hieroglyph
pictography
a diagram or graph using pictured objects to convey ideas, information, etc.
Origin of pictograph
from Classical Latin
pictus
(see picture) + -graph
---
pictograph
noun
A picture representing a word, phrase, or idea, especially one used in early writing systems.
A pictorial representation of numerical data or relationships, especially a graph, but having each value represented by a proportional number of pictures. Also called In both senses also called pictogram .
Origin of pictograph
Latin
pictus
past participle of
pingere
to paint
; see
peig-
in Indo-European roots.
-graph
Related Forms:
pic′to·graph′ic

adjective
pic′to·graph′i·cal·ly

adverb
---
pictograph

---