perjury

per·ju·ry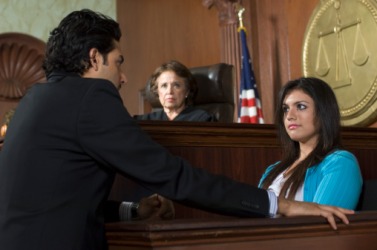 The witness was tempted to commit perjury but reconsidered after she remembered taking the oath to tell the truth.
noun
Perjury is knowingly telling a lie or breaking an oath.

An example of perjury is a witness telling a lie while giving testimony in court.
---
perjury
noun
pl.
-·ries
the willful telling of a lie while under lawful oath or affirmation to tell the truth in a matter material to the point of inquiry
the breaking of any oath or formal promise
Origin of perjury
Middle English from Old French
parjurie
from Classical Latin
perjurium
from
perjurus,
false, breaking oath from
per,
through +
jus
(gen.
juris
), a right, justice: see jury
---
perjury
noun
pl.
per·ju·ries
Law
The crime of willfully and knowingly making a false statement about a material fact while under oath.
An act of committing such a crime: testimony full of perjuries.
Origin of perjury
Middle English
periurie
from
Anglo-Norman
from
Latin
periūrium
from
periūrāre
to perjure
; see
perjure
.
Related Forms:
---
perjury

Noun
(plural perjuries)
(law) The deliberate giving of false or misleading testimony under oath.

We declare under penalty of perjury that the foregoing is true and correct and that this declaration was executed on March 22, 2005, at Seattle, Washington.
---
perjury - Legal Definition
n
The criminal offense of making false statements under oath, especially in a legal document or during a legal proceeding.
---