pecs
Pécs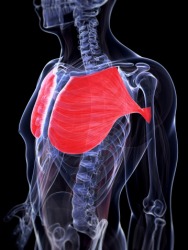 An illustration of the pectoral muscles.
noun
The definition of pecs are the pectoral or chest muscles.

An example of pecs are the large chest muscles on a body builder.
---
pecs
Slang
pectoral muscles, esp. of a bodybuilder or weight lifter
---
Pecs
A city of southwest Hungary near the Croatian border south-southwest of Budapest. It was a Celtic settlement and later the capital of a Roman province.
---
pecs
---