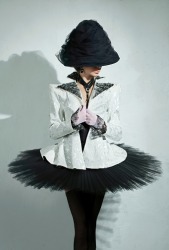 The woman dresses with pazazz.
noun
Pazazz, an alternative spelling for pizazz, is defined as energy or flair.

An example of something with pazazz is an exciting new musical theater play.
An example of someone with pazazz is a highly fashionable actress.
---
pazazz
---
pazazz

Noun
(uncountable)
Alternative spelling of pizzazz.
---