page turner
[pājˈtûrˌnər]
adjective
The definition of a page turner is a really good book that you don't want to put down because you want to see what will happen. It can also be used to describe any really interesting or engrossing situation where you can't wait to see what comes next.

An example of a page turner is a new novel by your favorite author.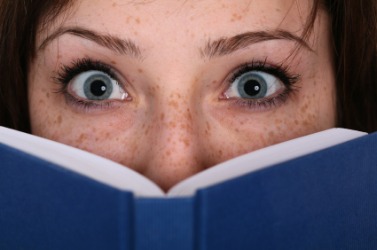 This woman's book is a real page-turner.
---
page turner definition by Webster's New World
any book, esp. a novel, which is so interesting, exciting, suspenseful, etc. that it draws the reader along, though it may be of little or no literary worth
Webster's New World College Dictionary Copyright © 2010 by Wiley Publishing, Inc., Cleveland, Ohio. Used by arrangement with John Wiley & Sons, Inc.
---
page turner definition by American Heritage Dictionary
noun
Informal
A very interesting, exciting, or suspenseful book, usually a novel: "The book is a page-turner" (Frank Conroy).