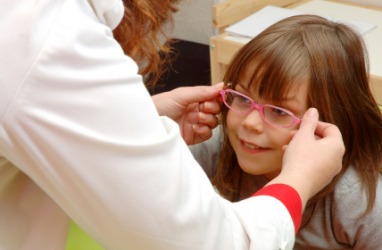 A little girl visiting an optician.
---
optician
noun
a person who makes or deals in optical instruments, esp. one who prepares and dispenses eyeglasses
Origin of optician
French
opticien
---
optician
noun
One that makes lenses and eyeglasses.
One that sells lenses, eyeglasses, and other optical instruments.
---
optician
Noun
(plural opticians)
A person who makes or dispenses lenses, spectacles.
A person who sells lenses, spectacles etc.
---