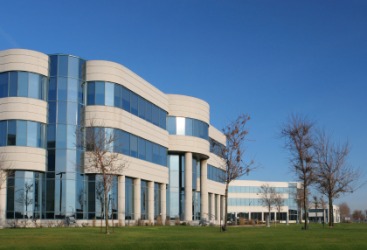 A modern office park.
---
office park
a complex of office buildings located on land planted with lawns, trees, bushes, etc.
---
office park
noun
An area located outside of a city's main business district that is the site for a group of office buildings usually sharing a common parking lot.
---