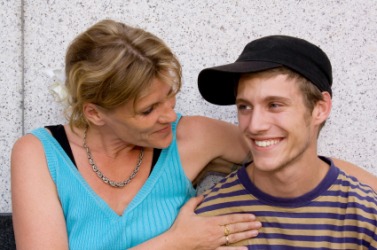 A woman with her next of kin.
noun
Next of kin is the closest living relative or relatives to a person.

An example of next of kin is a son to a widowed mother.
---
next of kin
a person's nearest relative or relatives

Law

those persons who may be entitled by statute to share in the estate of one who dies without a will
sometimes, the nearest blood relative as defined by statute
---
next of kin
noun
pl.
next of kin
A person's closest living relative, often entitled to inherit the personal property, and in some cases the real property, of the deceased, if that person dies intestate.
---
next-of-kin

Noun
(uncountable)
Closest blood relative, heir to inheritance.

Lord Bentley has passed away; notify the next of kin.
Shall we inform the next of kin of his passing?

Close friend, spouse, partner (for example on hospital admission form), loved one, one of someone's close ones.
---
next of kin - Legal Definition
n
The individual(s) of closest consanguinity to a decedent.
---