m-commerce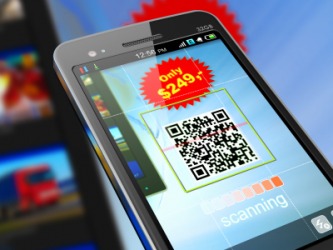 A smartphone engage in m commerce.
noun
The definition of m-commerce is mobile commerce, which is defined as to conduct business and place orders using a handheld computer or smartphone.

An example of m-commerce is someone using their iPhone to order movie tickets.
---
m-commerce

Origin
Initial m of mobile. Modelled on earlier e-commerce.
---
m-commerce - Computer Definition
(Mobile-COMMERCE) Using smartphones and handheld computers with wireless connections to place orders and transact business over the Web. See m-business and e-commerce.
---