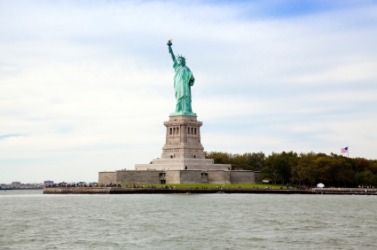 Liberty Island was also known as Bedloe's Island.
---
Liberty Island
island in SE N.Y., in New York Bay: site of the Statue of Liberty: c. 10 acres or 0.015 sq mi (0.038 sq km)
---
Liberty Island
An island of southeast New York in Upper New York Bay southwest of Manhattan. The Statue of Liberty was placed on the island in 1886, using the star-shaped Fort Wood (built in 1841) as a base. Originally called Bedloe's Island, it was officially renamed Liberty Island in 1956.
---
Liberty Island
---