noun
Juggernaut is defined as something that inspires devotion or unquestioning sacrifice.

An example of a juggernaut is a religious movement that calls on believers to sacrifice their property to the group.

The definition of a juggernaut is something that is strong and destructive, stopping for nothing.

An example of a juggernaut is a strong army entering a war zone.
An example of a juggernaut is a political campaign that is unstoppable.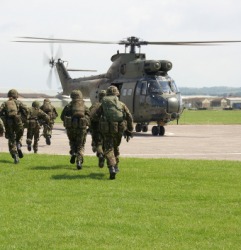 A powerful army is a juggernaut.
---
juggernaut definition by Webster's New World
noun
an incarnation of the Hindu god Vishnu, whose idol, it was formerly supposed, so excited his worshipers when it was hauled along on a large car during religious rites that they threw themselves under the wheels and were crushed
anything that exacts blind devotion or terrible sacrifice
any relentless, destructive, irresistible force
Origin: altered ; from Hindi Jagannāth ; from Sanskrit Jagannātha, lord of the world ; from jagat, world plush nātha, lord
Webster's New World College Dictionary Copyright © 2010 by Wiley Publishing, Inc., Cleveland, Ohio. Used by arrangement with John Wiley & Sons, Inc.
---
juggernaut definition by American Heritage Dictionary
noun
Something, such as a belief or institution, that elicits blind and destructive devotion or to which people are ruthlessly sacrificed.
An overwhelming, advancing force that crushes or seems to crush everything in its path: "It doesn't assume that people need necessarily remain passive when confronted by what appears to be the juggernaut of history" (Christopher Lehmann-Haupt).
Juggernaut Used as a title for the Hindu deity Krishna.
Origin: Hindi jagannāth, title of Krishna, from Sanskrit jagannāthaḥ, lord of the world : jagat, moving, the world (from earlier present participle of jigāti, he goes; see gwā- in Indo-European roots) + nāthaḥ, lord (from nāthate, he helps, protects). Senses 1 and 2, from the fact that worshipers have thrown themselves under the wheels of a huge car or wagon on which the idol of Krishna was drawn in an annual procession at Puri in east-central India.
The American Heritage® Dictionary of the English Language, 4th edition Copyright © 2010 by Houghton Mifflin Harcourt Publishing Company. Published by Houghton Mifflin Harcourt Publishing Company. All rights reserved.
---
juggernaut - Cultural Definition
A deity in Hinduism, considered a deliverer from sin. His image is carried on a large wagon in an annual procession in India, and according to legend the wagon crushed worshipers who threw themselves under it.
A force, an idea, or a system of beliefs that overcomes opposition — especially if it does so ruthlessly — is called a "juggernaut."
juggernaut
Variant of Juggernaut
noun
an incarnation of the Hindu god Vishnu, whose idol, it was formerly supposed, so excited his worshipers when it was hauled along on a large car during religious rites that they threw themselves under the wheels and were crushed
anything that exacts blind devotion or terrible sacrifice
any relentless, destructive, irresistible force
Origin: altered ; from Hindi Jagannāth ; from Sanskrit Jagannātha, lord of the world ; from jagat, world plush nātha, lord