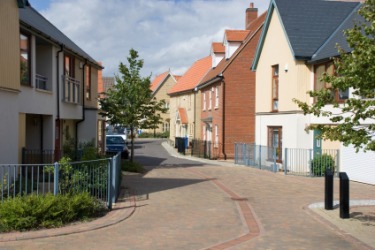 A residential street in Ipswich.
---
Ipswich
river port in E England; county seat of Suffolk: county district pop. 117,000

city in SE Queensland, Australia: pop. 73,000
---
Ipswich
A borough of eastern England near the North Sea northeast of London. It was a commercial and pottery-making center from the 7th to the 12th century and was later (16th century) important in the woolen trade.
---
Ipswich
---