Hyderabad
[hī′dər ə bad′, -bäd′; hī′drə-]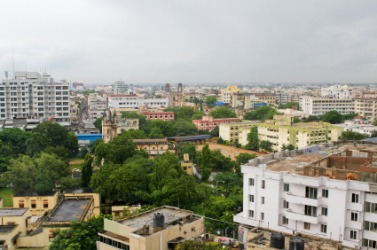 Hyderabad, India.
---
Hyderabad
city in SC India: capital of Andhra Pradesh state: pop. 2,546,000

city in S Pakistan, on the Indus River: pop. 795,000
---
Hyderabad
A city of south-central India east-southeast of Mumbai. Center of a former Mughal kingdom, Hyderabad was founded in 1589 and is today a commercial center and transportation hub and is the capital of Andhra Pradesh.
A city of southern Pakistan on the Indus River northeast of Karachi. Founded in 1768, it was occupied by the British in 1843. The city is noted for its handicrafts.
---
Hyderabad
---