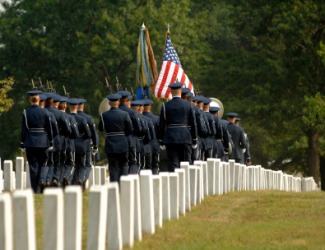 An honor guard at Arlington Cemetery.
---
honor guard
a ceremonial guard assigned to escort a distinguished person or to accompany a casket at a funeral
---
honor guard
noun
A group of people serving as an escort or performing drill exhibitions on ceremonial occasions. Also called guard of honor.
---