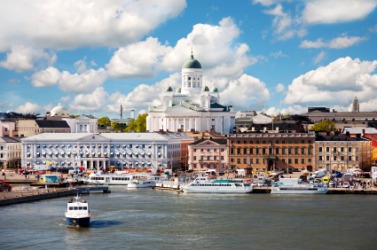 A sunny day in Helsinki.
---
Helsinki
---
Helsinki
The capital and largest city of Finland, in the southern part of the country on the Gulf of Finland. Founded in 1550 by Gustav I Vasa of Sweden, it was moved to its present site in 1640. Helsinki passed to Russia along with Finland in 1809 and became capital of Finland in 1812, retaining that status when the country proclaimed its independence in 1917.
---
Helsinki
Proper noun
The capital city of Finland. The Greater Helsinki has a population of 1.2 million.
See also:
Helsinkî
---