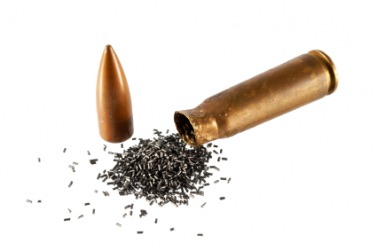 Gunpowder pouring from an open bullet.
---
gunpowder
noun
an explosive powder, esp. a blackish mixture of sulfur, potassium nitrate, and charcoal, used as a charge in cartridges, shells, etc., for blasting, in fireworks, etc.
gunpowder tea
---
gunpowder
noun
Any of various explosive powders used to propel projectiles from guns, especially a black mixture of potassium nitrate, charcoal, and sulfur.
---
gunpowder
Noun
(countable and uncountable, plural gunpowders)
Usage notes
Gunpowders refers to multiple formulations for the uncountable not gunpowder.
---