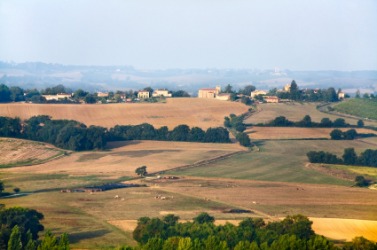 Morning in Gascony.
---
Gascony
historical region in SW France, on the Bay of Biscay
Origin of Gascony
Middle English
Gascoyne
; from Old French
Gascogne
; from Late Latin
Vasconia
; from Classical Latin
Vascones
, plural , the Basques
---
Gascony
A historical region and former province of southwest France. Settled originally by Basque peoples, it was conquered by the Romans and later by the Visigoths and Franks. A new wave of Basque invaders from south of the Pyrenees established the duchy of Vasconia in the sixth century AD. In 1052 Gascony passed to the duchy of Aquitaine, and after serving as a major battlefield during the Hundred Years' War, it finally became part of the French royal domain in 1607.
---