gam

gam-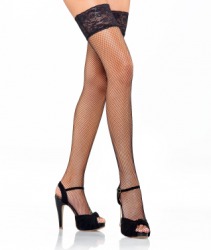 A pair of gams in black hose.
noun
The definition of a gam is a conversation among fisherman or a group of whales.

An example of a gam is a chat on the radios of two whaling boats.
An example of a gam is a family of Baline whales.

Gam is defined as a slang for a leg.

An example of a gam is a sexy leg in an advertisement for hosiery.
---
gam
a social visit
a social visit or conversation between the crews of ships, esp. whaling ships, at sea
a school of whales
Origin of gam
probably from Scand, as in Norw, Swedish dialect, dialectal
gams
, loose conversation from Old Norse
gems
, akin to game
intransitive verb
gammed

,

gam′ming
to take part in a gam
to come together; congregate: said of whales
a leg; often, specif., a woman's shapely leg
Origin of gam
variant, variety of gamb
---
gam
noun
A social visit or friendly interchange, especially between whalers or other seafarers.
A herd of whales.
verb
gammed, gam·ming, gams
verb
intransitive
To hold a visit, especially while at sea.
verb
transitive
To visit with.
Origin of gam
Perhaps short for
gammon
2
or variant of
game
1
noun
Slang
A person's leg.
Origin of gam
Probably from
Polari
from
Italian
gamba
from
Late Latin
hoof
; see
gambol
.
gam-
---
gam

Noun
(plural gams)
(slang) A person's leg.
Noun
(plural gams)
A collective noun used to refer to a group of whales; a pod.
Verb
(third-person singular simple present gams, present participle gamming, simple past and past participle gammed)
(nautical) To make a social visit on another ship at sea.
Noun
(plural gams)
(Ireland) Alternative spelling of gom. A silly, foolish person.
Origin
From the Irish gámaí meaning "booby", "dolt".
Proper noun
(law) Abbreviation of Gambia.
Usage notes
This is the customary abbreviation of this term as used in case citations. See, e.g., The Bluebook: A Uniform System of Citation, Nineteenth Edition (2010), "Geographical Terms: Foreign countries and regions", Table T10.3, p. 438-443.
See also:
gam
---