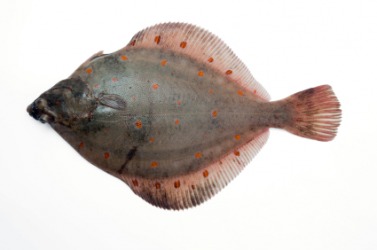 An example of a flatfish.
---
flatfish
noun
pl. flatfish, flatfishes
any of an order (Pleuronectiformes) of marine bony fishes, including flounders and soles, having a laterally flattened, asymmetrical body with, as an adult, both eyes and mouth on the upper side
---
flatfish
noun
pl.
flatfish
flatfish
or
flat·fish·es
Any of numerous chiefly marine fishes of the order Pleuronectiformes, including the flounders, soles, and halibuts, having a laterally compressed body with both eyes on the upper side.
---
flatfish
---
flatfish
Variant of flatfish
noun
pl. flatfish, flatfishes
any of an order (Pleuronectiformes) of marine bony fishes, including flounders and soles, having a laterally flattened, asymmetrical body with, as an adult, both eyes and mouth on the upper side