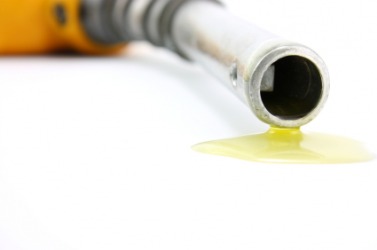 Gasoline is very flammable.
adjective
The definition of flammable is something that is easy to set on fire.

Lighter fluid is an example of something flammable.
---
flammable
easily set on fire; that will burn readily or quickly
Origin of flammable
Classical Latin
flammare
, to flame + -able
---
flammable
adjective
Easily ignited and capable of burning rapidly.
Origin of flammable
From
Latin
flammāre
to set fire to
from
flamma
flame
; see
bhel-
1
in Indo-European roots.
Related Forms:
Usage Note: Inflammable means "combustible," and has the same meaning as the word flammable. How is this possible? The prefix in- here is not the Latin negative prefix in- (which is related to the English un- and appears in words such as indecent and inglorious ) but is derived from the Latin preposition in, "in." This prefix also appears in the word inflame. However, some people mistakenly think that inflammable means "not flammable." Therefore, for clarity's sake, it is safest to avoid inflammable altogether and use flammable instead.
---
flammable

Adjective
(comparative more flammable, superlative most flammable)
Capable of burning, especially a liquid.
Easily set on fire.
Subject to easy ignition and rapid flaming combustion.
Noun
(plural flammables)
Any flammable substance.
Origin
From Latin inflammare 'to set on fire' + the suffix -able via English inflammable. The in- prefix is dropped to avoid confusion with non-flammable, as in many English words of Latin origin (but not this word) the prefix "in-" and similar means "not".
---