enclave

en·clave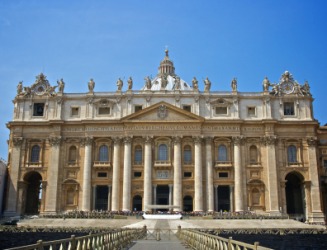 The Vatican is an enclave within Italy.
noun
The definition of an enclave is an enclosed territory surrounded by another country, or a group of people of a different culture or religion.

Vatican City is an example of an enclave in Rome.
A small group of people who only speak French who live surrounded by people who only speak English is an example of an enclave.
---
enclave
a territory surrounded or nearly surrounded by the territory of another country: San Marino is an enclave within Italy
a minority culture group living as an entity within a larger group
Origin of enclave
French from Old French from
enclaver
, to enclose, lock in from Vulgar Latin an unverified form
inclavare
from Classical Latin
in
, in +
clavis
, a key: see lot
---
enclave
noun
A country or part of a country lying wholly within the boundaries of another.
A distinctly bounded area enclosed within a larger unit: ethnic enclaves in a large city.
Origin of enclave
French
from
Old French
enclaver
to enclose
from
Vulgar Latin
inclāvāre
Latin
in-
in
; see
en-
1
. Latin
clāvis
key
---
enclave

---