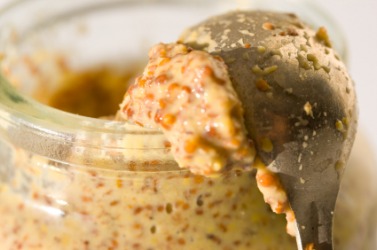 A jar of Dijon mustard.
---
Dijon mustard
a seasoning of mild mustard paste, usually blended with white wine
Origin of Dijon mustard
after Dijon, where origin, originally made
---
Dijon mustard
noun
A mustard whose ingredients include white wine, ranging in flavor from mild to pungent and originally produced in Dijon.
---
Dijon mustard
Noun
(countable and uncountable, plural Dijon mustards)
Origin
After Jean Naigeon of Dijon, France, who originated it in 1856.
---