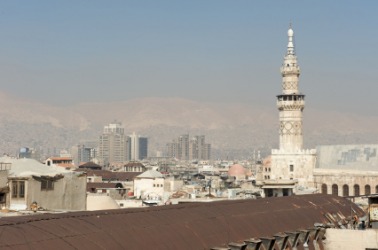 The skyline of Damascus.
---
Damascus
capital of Syria, in the SW part: an ancient city dating to c. 2,000 : pop. 1,497,000
---
Damascus
The capital and largest city of Syria, in the southwest part of the country. Inhabited since prehistoric times, the city became a thriving commercial center under the Romans and was a Saracen stronghold during the Crusades.
Related Forms:
Dam′a·scene′

adjective

& n.
---
Damascus
---