noun
The definition of a civil war is a war between citizens of the same country.

When the Northern States and Southern States in the U.S. fought over slavery, this was an example of a civil war.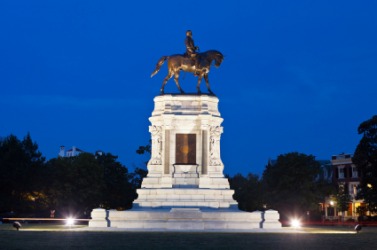 A civil war memorial in Virginnia.
---
civil war
war between geographical sections or political factions of the same nation
the Civil War
the war between the North (the Union) and the South (the Confederacy) in the U.S. (1861-65)
---
civil war
noun
A war between factions or regions of the same country.
Civil War The war in the United States between the Union and the Confederacy from 1861 to 1865. Also called War Between the States.
Civil War The war in England between the Parliamentarians and the Royalists from 1642 to 1648.
A state of hostility or conflict between elements within an organization: "The broadcaster is in the midst of a civil war that has brought it to the brink of a complete management overhaul" (Bill Powell).
---
civil war
Noun
(plural civil wars)
A war fought between factions of the inhabitants of a single country, or the citizens of a single republic.
Origin
Calque of Latin bellum civile, in English from 1651 in reference to the English Civil War, with possible early use in the 15th and 16th centuries as wer cyuile or ciuill warre.
---