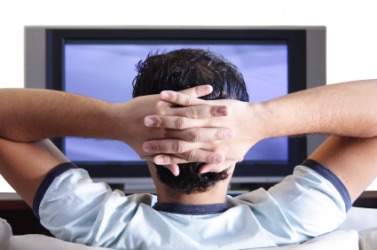 This man is going to chillax in front of the TV.
verb
To chillax is defined as to rest or relax, a combination of the words chill and relax.

An example of to chillax is to go to a friend's house to just watch movies and hang out.
---
chillax
intransitive verb
chil·laxed, chil·lax·ing, chil·lax·es
Slang
To calm down or relax.
Origin of chillax
Blend of
chill
relax
---