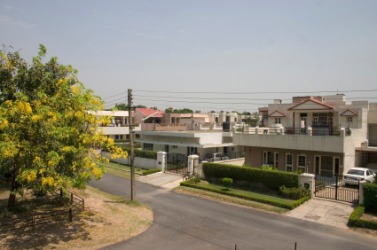 A residential area in Chandigarh.
---
Chandigarh
city in N India; joint capital of the states of Punjab & Hariana: pop. 511,000

territory of India, made up of this city & the surrounding area: 44 sq mi (144 sq km); pop. 642,000
---
Chandigarh
A city of northern India north of Delhi, laid out in the 1950s by a European team of architects led by Le Corbusier. It is the capital of two states, Punjab and Haryana, and straddles their border.
---
Chandigarh
---