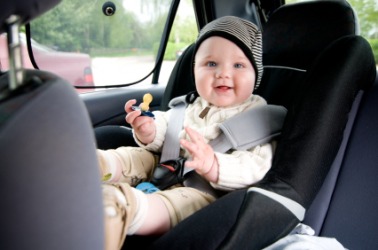 A baby buckled into his car seat.
---
car seat
a seat in an automobile; specif., a portable seat that fastens onto a car's built-in seat and is used for securing a small child
---
car seat
noun
A small removable seat that is equipped with a restraining device or harness and can be fastened to the seat of a vehicle for securing young children.
---
car seat
Noun
(plural car seats)
A seat in a motor car.
---