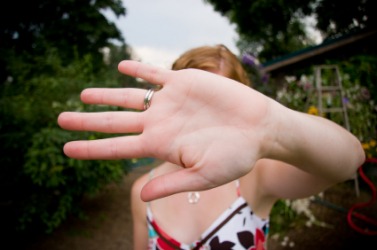 This person is very camera shy.
adjective
The definition of camera shy is a person who does not want to have his picture taken.

An example of camera shy is when you duck behind your mother so that no one will see you in a photograph that is being snapped.
---
camera-shy
unwilling to be photographed
---
camera-shy

---