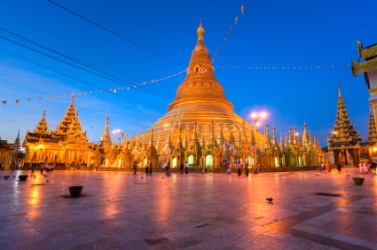 A beautiful pagoda in Myanmar, formerly known as Burma.
---
Burma
Myanmar: name still in popular use
---
Burma
---
Burma
Proper noun
Myanmar; a country in Southeast Asia, on the west coast of the Indochina Peninsula.
Usage notes
Burma is a traditional name of Myanmar, and was the official name until 1989. It is still used to express disapproval of the military government which changed the name. See Names of Burma on Wikipedia.
---