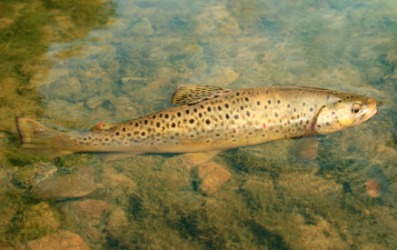 A large brown trout.
---
brown trout
a golden-brown European trout (Salmo trutta), widely stocked in North America as a game fish
---
brown trout
noun
A European freshwater game fish (Salmo trutta) that is brownish or greenish with red and black spots on the sides. It is naturalized in North America.
---
brown trout
---