brethren

breth·ren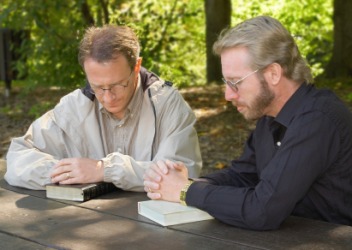 Brethren praying together.
noun
The definition of brethren are members of a group, especially a male religious order.

A group of Christian men who are all part of the same religious order are an example of brethren.
---
brethren
brothers: now chiefly in religious use
[B-] members of the Church of the Brethren or of other Protestant groups similar in origin and practices
Origin of brethren
Middle English
bretheren,
plural : see brother
---
brethren
noun
A plural of brother
Brethren Any of various Protestant denominations, especially those arising out of the Anabaptist and Pietist movements in Central Europe between the 15th and 18th centuries.
---
brethren

Adjective
of or pertaining to any religious group that uses or formerly used the word "Brethren", capitalized, in referring to itself or its members
Noun
(in the plural, informal) any Brethren denomination (usually preceded by "the" or "The")
(in the singular), a member of a Brethren congregation or denomination
---