Bones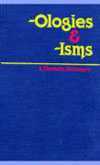 See also anatomy; body, human.
acromegaly
Medicine.
a disease resulting from abnormal activity of the pituitary gland in which bones of the extremities are enlarged. —
acromegalic,
adj.
agmatology
1.
a branch of medical science that studies fractures.
2.
a treatise on fractures.
atomy
Obsolete,
a skeleton.
comminution
the breaking of a bone into small pieces.
cornification
organic change into a hornlike form.
craniography
the science of skull description. —
craniographer,
n.
—
craniographic, craniographical,
adj.
diaphysis
the shaft section of a long bone. —
diaphytical,
adj.
diarthrosis
a joint or articulation, as that at the knee, which allows maximum movement.
exostosis
an abnormal calcareous growth on a bone or tooth. See also
plants
.
gargoylism
an abnormal physical condition characterized by extensive structural defects of the skeleton and by gross mental deficiency.
gomphosis
an immovable joint, the bone being fixed in its socket in such a way that it does not move.
lordosis
any abnormal curvature of the bones, especially forward curvature of the spine, resulting in a hollow in the back. —
lordotic,
adj.
luxation
1.
the act of dislocating a bone or putting a joint out of position.
2.
the condition of dislocation or being out of joint.
ossuary
a place or receptacle for the bones of the dead. See also
death
.
osteoclasis
the breaking of a bone either to correct a deformity or to reset a bone that has healed badly after a fracture. See also
bodily functions
.
osteography
the study of bones for descriptive purposes. —
osteographer,
n.
—
osteographic, osteographical,
adj.
osteology
the branch of anatomy that studies the skeleton. Also called
skeletology.
—
osteologist, osteologer, n.
—
osteologie, osteological,
adj.
osteomalacia
softening of the bones resulting from malnutrition and the consequent loss of essential salts from the bones.
osteomancy, osteomanty
divination by the examination of bones. —
osteomantic,
adj.
osteometry
the measurement of bones.
osteopathology
1.
study of diseases of the bones.
2.
any disease of the bone. —
osteopathologist,
n.
—
osteopathologic, osteopathological,
adj.
osteopathy
1.
a disease of the bone.
2.
a therapeutic system based upon the premise that restoring or maintaining health requires manipulation of the skeleton and muscles to preserve normal structure. —
osteopath, osteopathist, n.
—
osteopathie,
adj.
osteoplasty
the surgical practice of bone-grafting.
osteoporosis
the rarefaction of bone, resulting in abnormally porous and weak bony tissue.
osteotomy
1.
the dissection or anatomy of bones.
2.
the cutting of bones as part of a surgical operation. —
osteotomist
,
n.
ostosis
ossification or the process of bone formation.
scapulomancy
a form of divination in which a shoulder blade is heated in a fire and the resulting cracks in the bone are consulted for omens. —
scapulomantic
,
adj.
siagonology
the study of jawbones. —
siagonologic, siagonological
,
adj.
skeletology
osteology.
spatulamancy
a form of divination by means of an animal's shoulder blade. —
spatulamantic
,
adj.
symphysis
the growing together or the fixed or almost fixed union of two bones, as the two halves of the lower jaw. —
symphyseal, symphysial, symphystic
,
adj.
syssarcosis
the joining of two or more bones by muscle.
valgus
1.
an abnormally turned condition of a bone in part of the human body, especially the leg.
2.
the condition of being bowlegged.
Link to this page
Cite this page
MLA Style
"Bones." YourDictionary, n.d. Web. 17 August 2018. <http://www.yourdictionary.com/bones>.
APA Style
Bones. (n.d.). Retrieved August 17th, 2018, from http://www.yourdictionary.com/bones
Noun
plural form of bone
A percussive folk musical instrument played as a pair in one hand, often made from bovine ribs.
(informal) The act of two fists meeting together in the manner equivalent to a high-five.
Verb
third-person singular simple present indicative form of bone
English Wiktionary. Available under
CC-BY-SA
license.
Link to this page
Cite this page
MLA Style
"Bones." YourDictionary, n.d. Web. 17 August 2018. <http://www.yourdictionary.com/bones>.
APA Style
Bones. (n.d.). Retrieved August 17th, 2018, from http://www.yourdictionary.com/bones
---