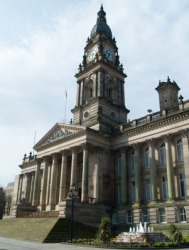 Bolton town hall.
---
Bolton
city in Greater Manchester, NW England: county district pop. 259,000
---
Bolton
A borough of northwest England northwest of Manchester. It was a center of the woolen trade from the 14th to the 18th century.
---
Bolton
Proper noun
A town, forming part of Greater Manchester.
---