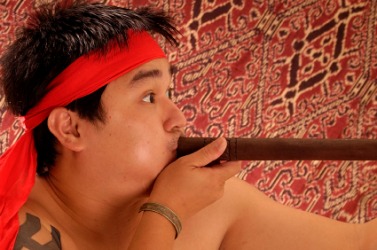 A man using a blowgun also called a blowtube.
noun
The definition of a blowtube is another word for a blow pipe, which is a tube through which air or gas can be blown through in order to concentrate heat, or a tube through which darts can be blown to act as a weapon.

An example of a blowtube is a weapon that you can blow on to send darts out through the other end.
---
blowtube
blowpipe (sense )
blowgun
---
blowtube

---