Belgrade
[bel′grād′, -gräd′; bel grād′, -gräd′]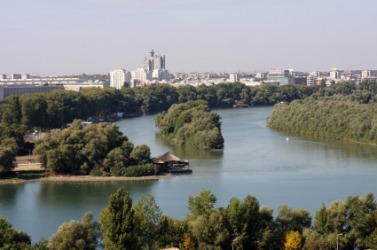 Cityscape of Belgrade.
---
Belgrade
capital of Serbia, on the Danube: pop. 1,470,000
---
Belgrade
The capital and largest city of Serbia, in the north-central part of the country at the confluence of the Danube and Sava Rivers. Founded in the third century BC, Belgrade became the capital of the kingdom of Serbia in the 19th century and the capital of Yugoslavia after World War I.
---
Belgrade
Proper noun
The capital of Serbia; formerly the capital of Serbia and Montenegro and of former Yugoslavia.
---