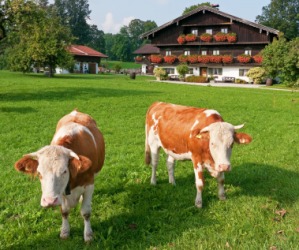 A farmhouse in Bavaria.
---
Bavarian
adjective
of Bavaria or its people, language, or culture
noun
a person born or living in Bavaria
the variety of German spoken in Bavaria and Austria
---
Bavarian
noun
a. A native or inhabitant of Bavaria.

b. A person of Bavarian ancestry.

The High German dialect of Bavaria and Austria.
Related Forms:
---
Bavarian
---