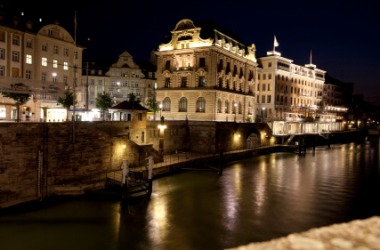 The city of Basel, Bâle, at night.
---
Basel
city in NW Switzerland, on the Rhine: pop. 180,000

canton of NW Switzerland: c. 180 sq mi (466 sq km); pop. 424,000: divided into two politically independent half-cantons
---
Basel
also Basle
A city of northern Switzerland on the Rhine River bordering on France and Germany. It has been an important intellectual center since the 15th century.
---
Basel
---