Asturias
[as to̵or′ē əs; Sp äs to̵̅o̅r′yäs]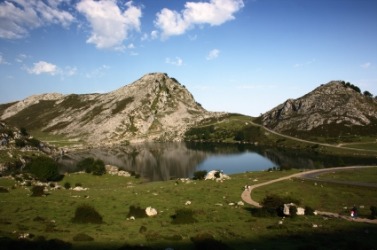 Landscape in Asturias, Spain.
---
Asturias
region of NW Spain, on the Bay of Biscay: formerly (8th-9th cent.), a kingdom: 4,079 sq mi (10,565 sq km); pop. 1,094,000; cap. Oviedo
---
Asturias
A region and former kingdom of northwest Spain south of the Bay of Biscay. The original Iberian inhabitants were conquered by Rome in the first century BC.
Related Forms:
As·tu′ri·an

adjective

& n.
---
Asturias
Proper noun
An autonomous community of Spain, on the Spanish north coast facing the Cantabrian Sea.
---