armagnac
[är′mən yak′; Fr ȧr mȧ nyȧk′]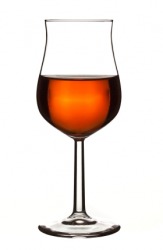 A glass of Armagnac brandy.
---
armagnac
noun
brandy distilled from wine in the district of Armagnac in Gascony, France
---
armagnac
A historical region and former county of southwest France in Gascony. Added to the French royal domain in 1607, the area is now noted for its viniculture.
noun
A dry brandy.
Origin of Armagnac
After
Armagnac
1
.
---
armagnac
Proper noun
A region of France
Noun
(plural Armagnacs)
A brandy made in the region of Armagnac.
---
armagnac
Variant of Armagnac
noun
brandy distilled from wine in the district of Armagnac in Gascony, France