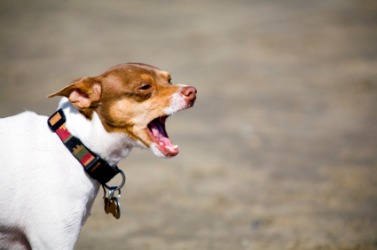 Arf is the sound a dog makes.
noun
The definition of arf is the sound that a dog makes when barking.

An example of arf is a dog barking at the garbage truck.
---
arf
(used to suggest) a barking sound of or like that of a dog
Origin of arf
echoic
---
arf

Interjection
Representing the sound of a dog's bark.
Initialism
Acute renal failure.
(electronics) Analog radio frequency.
(computing) "Abort, Retry, Fail?"
Noun
(UK) Eye dialect spelling of half.
Origin
A representation of the pronunciation of half by a speaker whose dialect is non-rhotic and also lacks the voiceless glottal fricative or transition (IPA: [h]).
See also:
arf
---