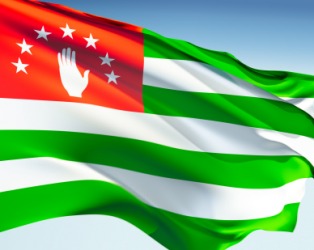 The flag of Abkhazia.
---
Abkhazia
autonomous region in NW Georgia, on the Black Sea: cap. Sukhumi
---
Abkhazia
An autonomous republic of northwest Georgia bordering on Russia and the Black Sea. Georgian troops were forced to withdraw from the region in 1993 after a yearlong war with secessionist rebels.
---
Abkhazia
---