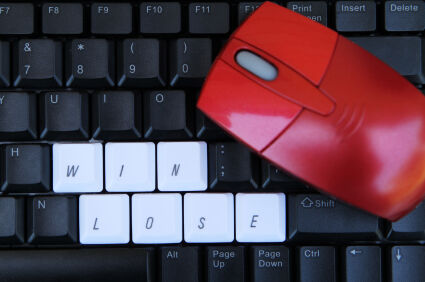 Have you ever felt like you overused a word in your writing? Perhaps you pulled up YourDictionary's Thesaurus and searched for a different word with a similar meaning or synonym. Well, the same can be true when finding the opposite of words, or antonyms.
If you're writing a story, you may want to demonstrate the main character's evolution from darkness to light. In that case, you'll need just the right word to describe the transition from "melancholy" to "elated."
Antonyms allow us to be precise in our writing, without using too many adjectives or adverbs. With the proper selection, you can make a clear distinction between two words. Let's take a look at how to search for - and select - the best words.
Finding the Words You Need
Sometimes you need to take two steps to enlarge your findings when doing antonym research:
Step 1: Search for the antonyms for a word.
Here are some examples of antonyms for the word "good":
bad, evil, ill, malevolent, malicious, wicked
Step 2: Search for synonyms of the antonyms identified in step one.
If you take the first antonym in the list, "bad," and search for synonyms, you would find a lengthy list of words with similar meanings to "bad." That would give you a lot of antonyms to choose from when looking for that perfect antonym for "good," including words such as:
awful, dreadful, inferior, lousy, rotten, stale, terrible
Adding a Prefix to Make an Opposite
Sometimes you can make a word opposite by simply adding a prefix, like un-, non-, in-, or im-. Take a look at the chart below to see more examples of antonyms:
| | | | |
| --- | --- | --- | --- |
| Adding Im- | Adding In- | Adding Non- | Adding Un- |
| Imbalance | Incorrigible | Nonabrasive | Unable |
| Immature | Indecent | Noncombatant | Unaware |
| Immeasurable | Indefinite | Nonconformist | Uncertain |
| Immobile | Indescribable | Nonentity | Unclean |
| Immoral | Indiscreet | Nonexistent | Uncommon |
| Immortal | Inedible | Nonfat | Unequal |
| Immovable | Inefficient | Nonfiction | Unfair |
| Impartial | Inexcusable | Nonlinear | Unfit |
| Impatient | Inexpensive | Nonmember | Unforgiving |
| Imperfect | Infinite | Nonnative | Unfortunate |
| Impolite | Inhuman | Nonpayment | Unhealthy |
| Impossible | Inoperative | Nonprofit | Unlikely |
| Imprecise | Insane | Nonsense | Untidy |
| Improbable | Intolerant | Nonstop | Untie |
| Impure | Invisible | Nonviolence | Unused |
Purpose of a Dictionary of Opposite Words
Many times, we want to express contrasting or contradictory ideas when we're writing, not necessarily the direct opposite.
So, for example, you may be drafting the phrase, "They were no longer prosperous times. They were …" Hmm. If not prosperous times, then what kind of times?
What term best contrasts prosperous? …destitute…lean…poor…unpropitious…languishing.
Depending on the type of scene you're trying to set, any one of those antonyms could work. And that's what it all boils down to. Antonyms allow us to paint clear and concise pictures when chosen accordingly.
Antonym Dictionaries Online
Opposite Word: This online opposite word finder is the closest to a true dictionary of antonyms. Simply enter a word, and then with a click of a button, the antonym appears.
Rhyme Zone: Although created for children, even adults can use this tool. Much like the other resources, this quick and easy-to-use dictionary offers a simple format and easy-to-understand vocabulary items.
Antonyms help create prose that sparkles by offering sharp and illuminating contrasts. A robust vocabulary, including synonyms and antonyms, is an essential tool of the successful writer.
If you're a parent looking to boost your child's writing skills, as well as your own, YourDictionary has a range of Activities and Lesson Plans that emphasize the joy in writing. Feel free to start your children or students with this First Grade Synonyms and Antonyms Worksheet.