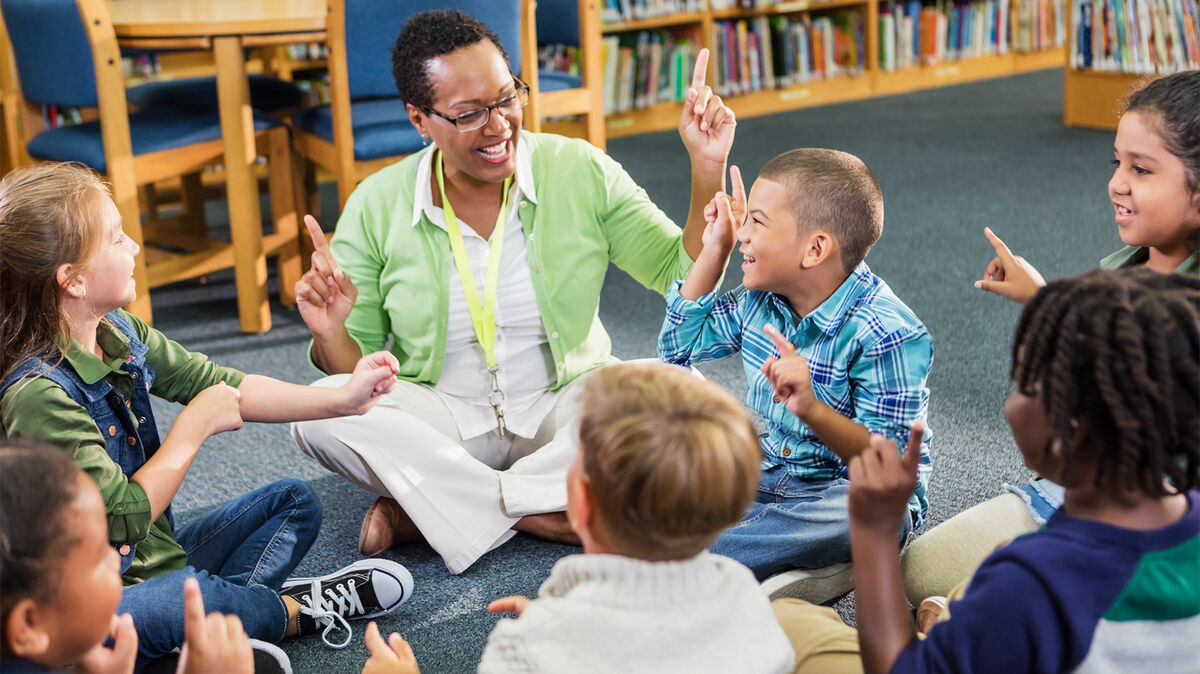 Irregular verbs can be very difficult to learn because, as their name implies, they don't follow any sort of regular pattern. However, irregular verb games can help you get the hang of these tricky verbs. Get a quick overview of irregular verbs, along with some fun games you can play with at home or in the classroom.
Match It Up Warm-Up Activity
Create a random list of irregular verbs in the various forms of basic, past tense and past participle for children to cut out and sort.
Distribute a blank piece of paper, and have students make three columns.

Label the columns: basic, past tense, past participle.

Provide students with the list of irregular verbs in various forms to cut out.

Pair students.

Have the students cut out the words.

Have students glue the irregular verb forms in the correct columns, with the guide of the irregular verb list.
This activity is of a very basic nature. However, students need to visualize the words and learn them before they can actually put them into play.
Create a list of irregular verbs in their present tense. Make this list as long or short as you see fit.
Divide students into teams of 2-3.

Distribute the list of irregular verbs.

Set a timer for 5-10 minutes depending on age and skill level.

Have the teams convert as many irregular verbs on the list as they can into their past tense forms.

When the timer goes off the team with the most wins.
For this game, you need to create a variety of irregular and regular verb cutouts. Place them in a bag. On a board create two columns labeled Regular Verbs and Irregular Verbs.
Separate students into teams.

Have one student from each team pull out a word for their team without looking at it.

On your go, the two team members look at their words and place them under the correct header on the board.

The first team to put their verb under the correct header gets the point.

Award bonus points if they can conjugate their verb.
Play Jeopardy in the classroom with irregular verbs. Create a Jeopardy board on your whiteboard or use a digital Jeopardy creator like Jeopardy Labs. Add questions about irregular verbs for 4 sections and one fun section.
For example, create sections like:
Irregular Verbs That Start With R
Irregular Verbs Used Outside
Irregular Verbs in the House
Example questions that you might find under the categories include:
Sally wants to begin the race. This past tense form of begin describes her action.
She catches the baseball all the time. This past tense form of catches describes her action.
Once you've created your game board, you can separate students into teams or let each person play as a contestant. Follow standard Jeopardy rules, or create your own. Remember, the standard rules include that contestants must give their response in the form of a question.
To start this simple game, you'll need to have a list of irregular verbs that students can't see. The goal of the game is basically a race to conjugate irregular verbs the fastest.
Create two different teams of students in two lines.

Have two students go up to the board at the same time, one from each team/line.

Call out an irregular verb from your list.

Have students conjugate it in the past tense and past participle on the board.

The student who correctly conjugates their verb first gets the point for their team.

The team with the most points in the end wins.
Fill-in-the-Blank Irregular Verb Game
Create a list of sentences that use an irregular verb as past tense or past participle. Give students a blank piece of paper.
Show one sentence at a time on the board.

Give students an irregular verb to put in the blank to complete the sentence correctly.

Students should write the sentence with the correctly conjugated irregular verb on their blank papers.

After all the sentences are done, have students exchange papers with their seat partners to correct.

The students with the most correct answers win.
If you have more than one winner, have a sudden elimination match.

Irregular Verb Board Game
Use cardboard to create a board game. Make squares in a trail to a winner's circle on the board. Add the basic form of an irregular verb to each square. Grab a pair of dice and game pieces to move on the board.

On their turn, a student will roll the dice to move their piece.
When they land on an irregular verb, they need to conjugate it and use it in a sentence correctly.
If they do it correctly, they can stay on the space, if not they have to move back to the space they started the turn on.
Play multiple times so all students get a turn.
The first person to get their piece to the winner's circle wins the game.
Before implementing any irregular verb games in an educational setting, it is always best to brush up on the words that classify as irregular verbs. There are so many of them, that they can be hard to remember even for a professional! Irregular verbs are words in the English language that don't follow the standard past tense rules. This means they are not going to get the normal -ed at the end. Therefore, you need to memorize them to remember them. Here are some examples of irregular verbs and their past tense forms.
| | |
| --- | --- |
| Base Verb | Past Tense |
| arise | arose |
| be | was, were |
| broadcast | broadcast, broadcasted |
| build | built |
| catch | caught |
| creep | crept |
| draw | drew |
| eat | ate |
| fall | fell |
| feed | fed |
| go | went |
| interwind | interwound |
| keep | kept |
| know | knew |
| lead | led |
| leave | left |
| make | made |
| meet | met |
| mislay | mislaid |
| outdo | outdid |
| oversee | oversaw |
| partake | partook |
| proofread | proofread |
| put | put |
| run | ran |
| sleep | slept |
| throw | threw |
| upset | upset |
| withdraw | withdrew |
| write | wrote |
Importance of Irregular Verb Games
Games are a crucial part of the educational experience because they teach students that learning can be provocative and exciting and not just based on drills and lectures. However, no single teaching technique should occupy all of a class's time. Therefore, mixing irregular verb games with other learning activities like irregular verb worksheets will greatly enrich the quality of the education received in the classroom.