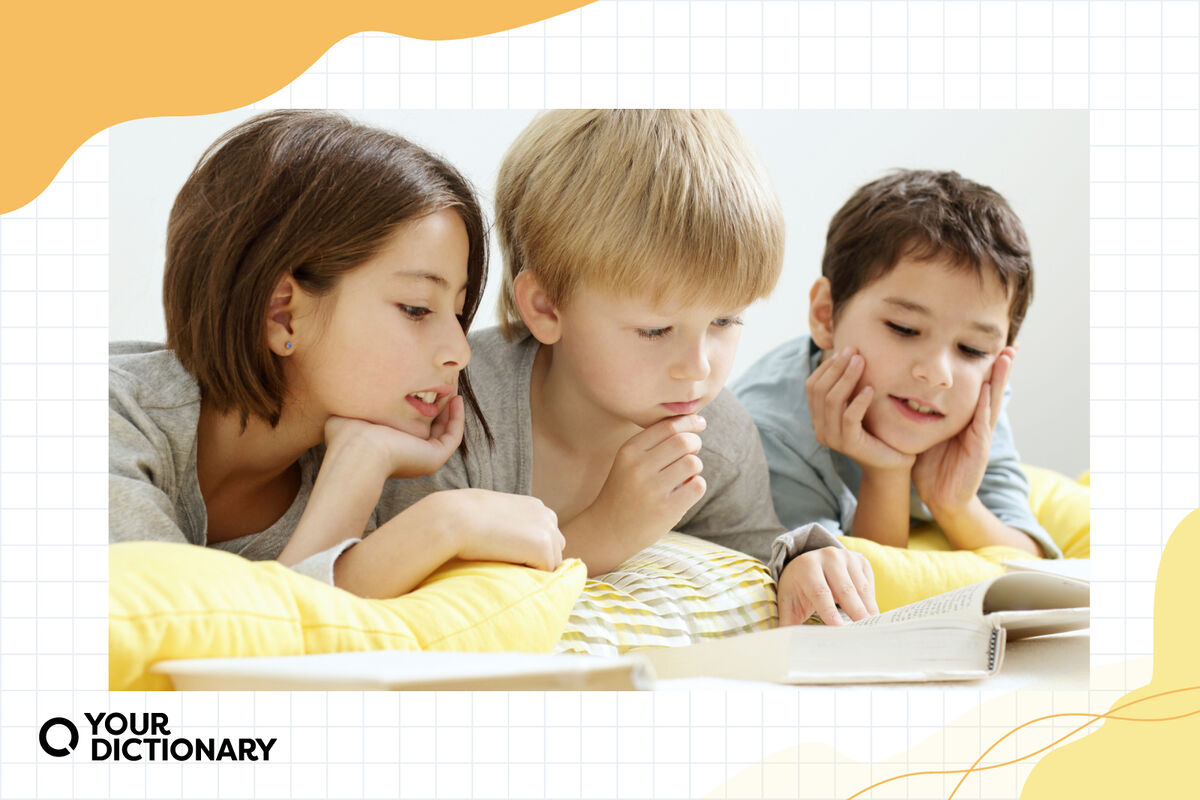 Whether you are a parent or a teacher, having a list of reading books for first grade can help your child get ahead. Perhaps you would like to assign some summer reading or you want to supplement your child's reading at home.
Reading Books for First Grade
Remember, different schools and districts will often have varying requirements for their students. Most of these books are suggestions from Great Schools and Education World.
Alexander and the Terrible, Horrible, No Good, Very Bad Day
The Bears' Picnic
Bedtime for Frances
Brown Bear, Brown Bear, What Do You See?
Caps for Sale: A Tale of a Peddler, Some Monkeys, and Their Monkey Business
Franklin Rides a Bike
If You Give a Mouse a Cookie
Freckle Juice
The Little Engine That Could
Make Way for Ducklings
The Listening Walk
Play Ball, Amelia Bedelia
Quick as a Cricket
Ten Apples Up on Top
There's an Alligator Under My Bed
The True Story of the Three Little Pigs
Frog and Toad are Friends
Ivy and Bean
Margaret and Margarita: Margarita y Margaret
My Best Friend
There Is a Bird on Your Head!
Widget
Aunt Chip & The Great Triple Creek Dam Affair
The Boy Who Loved Words
Carlo and the Really Nice Librarian
Edward and the Pirates
Max's Words
You Read to Me, I'll Read to You: Very Short Fairy Tales to Read Together
The Apple Pie That Papa Baked
Bear Snores On
The Big Snow
Diary of a Wombat
The Snow Leopard
Winter's Eyes
Clementine
The Dot
Emily's First 100 Days of School
Little Cliff's First Day of School
Miss Smith's Incredible Story Book
Ramona the Pest
The New Girl...And Me
Is A Worry Worrying You
Oh Brother!
Dad, Jackie and Me
Big Bug Surprise
Elena's Serenade
The Empty Pot
Henry and Mudge
I Knew You Could
How to be a Good Dog
Raggedy Ann's Wishing Pebble
What's So Bad About Being An Only Child?
Charlotte's Web
I Wish That I Had Duck Feet
The Hundred Dresses
The Little House
The Little Prince
Mr. Popper's Penguins
The Stories Julian Tells
Fairytale News
Flotsam
The Girl in the Castle Inside the Museum
Goldilocks and the Three Martians
How the Elephant Got Its Trunk
Let's Play In the Forest While the Wolf Is Not Around
Prancing, Dancing Lily
Pinkalicious
When the Library Lights Go Out
The Cat in the Hat
Green Eggs and Ham
Minnie and Moo and the Case of the Missing Jelly Donut
Why Don't You Get a Horse, Sam Adams?
Stella, Queen of the Snow
George Washington's Cows
The Giant Hug
Lilly's Purple Plastic Purse
Smash! Mash! Crash! There Goes the Trash!
I Love You This Much: A Song of God's Love
The Jesus Storybook Bible: Every Story Whispers His Name
Wee One's Bible Stories
The Beginner's Bible: Timeless Children's Stories
Precious Moments Bible
The Icky Bug Counting Book
The Nature Treasury: A First Look at the Natural World
The Polar Bears' Home: A Story About Global Warming
Why Do Leaves Change Color?
Finding the Perfect First Grade Reading Book
Remember, not every first grader is going to be able to read every single one of these books. Students are often on different levels at this age in particular. Choose selections that challenge your child without overwhelming him or her.
At school, consider dividing students up into groups based on abilities for reading time. However, do not make the divisions obvious. Use group names such as Aladdin/Jasmine and Eric/Ariel (or something to that effect) to distinguish between the groups, as opposed to "Group A" and "Group B" or anything that reveals the different abilities.